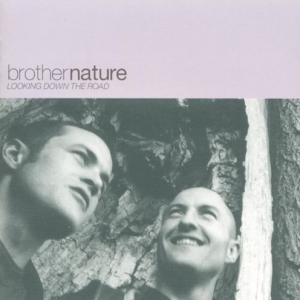 Brother Nature is a London based acoustic duo that perfectly fulfils the audio/conceptual hole that Paul Simon and Art Garfunkel left behind them way back in 1970, and also adding a couple of new coordinates to the sound width.
Even though the doors to the mainstream horizon were wide open to the Duffy brothers, they opted for an independent, self released album free from the chains of the moderndaze music industry, taking the longer way that will probably still lead them to the deserved media-position.
Namely, Melvin Duffy is regarded as one of the leading world's pedal-steel guitarists which secured him a place in the studio with such names as Robbie Williams, Tina Turner, The Bluetones, Gomez … while in combination with his brother Adrian, his multiinastumentalistic skills come to the fore helping their compositions to avoid direct genre-classification.
But, what definitely can't be avoided is the impression of them being fascinated by the multiplex vocal harmonies, timeless melodies and sophisticated (mostly acoustic) arrangements.
The mentioned pedal-steel guitar playing sometimes contributes to the country-fication of the Brothers' classic pop sound which is the case with the debut single that also opens the album, Engines Are Pulling Me, resulting with an unusual Buck Owens/ Dodgy-like colaboration and Special Way keeps the Dodgy melody while interveining it with the presence of the "Weller of the Woldwood" ghost.
Painted Faces and the title song are classic examples of the "non-chartbound -Maca-balladry" exercises. We get some more unexpected moments through the jazzy country of Show Me A River or the '70s AM radio sound of When You Feel Loved and also some expected, but rarely reproduced this good, pop moments through the properly titled, Beatly-psych theme called Flower and the second single Ten Minutes, with the clear allusion to the work of another soulmate, Neil Finn.
Brother Nature are on a good way to prove one more time that "less is more" and that today's charts can be entered "quietly"!
[Released by Symphony Ray 2001]