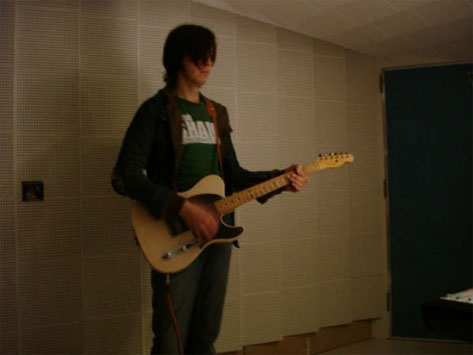 Bobby Emmett – Learning Love [D.I.Y/2010]
Bobby Emmett spent a few years in the earlier part of this decade playing his Hammond organ, and for a while, bass, via a Fender Rhodes piano bass, or such, in the Sights. This past year he was recruited to be a Hierophant, Shooter Jennings's southern-prog ensemble. In-between, it turns out, he was working on this solo album that came out in the first half of this year.
This album is chock full of lilting, soaring, catchy as hell melodies. There was a hint at what Bobby would do on his own with his contribution to the third Sights album "Suited Fine." What with his George Harrison–Jeff Lynne–Michael Quercio melding vocals, sweetly engulfing melody the electric piano addition and even the little proggy, via soul-jazz, organ solo he just throws into the middle.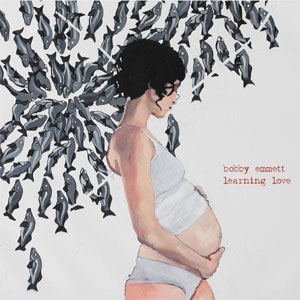 Right out of the box here he comes with the stomping, glammy, totally Big Star-esque "Queen of Hearts." The mid-tempo rocker "Broken Hearted" follows with nice chunky guitar work and the crafty use of the Buggles' "Radio Killed the Radio Star" vocal filter in its chorus. Then we move even more uptempo with a great slice of soul-pop "She Can't Be Mine." But when it hits the 1' 44" mark it jumps the track into this meandering, semi-cacophonous bit that goes on for 30 seconds before swinging back for the final run-out of the tune.
And then probably my favorite of the bunch comes, "Still Wanna Be With You." It's like there was a secret meeting of the minds of Chris Bell and Bo Gentry and it's been secreted away in the Super K vaults for all these decades until 2010. It has a lovely, wistful guitar that echoes throughout, very subtle percussion and the deepest déjà vu-ness (so much so it almost drove me bonkers).
I could go on from one song to the next through the whole track list. Mentioning the bits that allude to Floyd in "Moving Ahn" or to early '70s Hard Rock, let's say Deep Purple, in "Not Gonna Take It". That the Harrison-esque guitar in the lovely "Never Waited So Long" comes courtesy of Jay Ferguson [Sloan]. And to a degree, it is that sense of familiarity, which plays a role in my enjoyment of this album, but there is no denying the sure-handed way with a melody and the finely constructed arrangements of Mr. Emmett that yields unending pleasure.