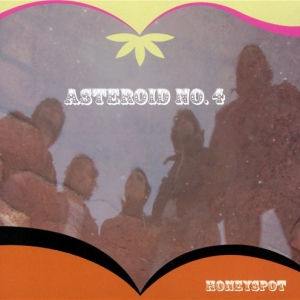 After a pretty decent Lily-flavoured beat-psych debut two years ago, on their "No.2", Asteroid No.4 opted for a more rootsy country sound, only occasionally reminding of the previous efforts.
The opening tune The Preacher & The Setting Sun could be a perfect country'n'psych blend, not unlike it's done by Sid Griffin's "cosmic American" project, Western Electric, while there's also some straight forward country to be heard in He's A Fire or Like Dogs and sometimes, they also add a bit of a blues, in a kinda Southern "brotherly" way (Big City Blues).
As Soon As Dawn and it's almost-sequel Made Up My Mind are a pair of countrified "young" folk tunes that are sure to leave you "helpless" while One Time comes from the similar background, though in a more electric-Dylan way and another one that could've fitted onto the debut album, with it's pop leanings from the "previous life", is Running Away.
Personally, I prefer what they've done before this, but I'm also sure that this one will find its place among the ones, searching for yet another memory of Gram and Gene.
[Released by Turquise Mountain 2003]