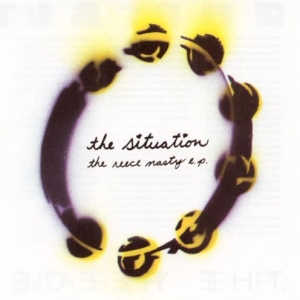 I don't know about the Philly "situation" in general, but according to this one, the time has gone back into the late '80s.
Considering the label name, appropriately enough, most of The Situation's debut EP falls into the frames of the Mancunian psychedelic jangle of the time.
It's like the early Stone Roses, with the front man role being exchanged between the expected Ian Brown (The Greatest Thing), and their soul-mates Shaun Ryder (Don't Wait For Me) and Liam Gallagher ((What Keeps You) Keepin' On).
The remaining two songs are something of a slight digression, with The Best Prescription Pill Available being a perfect cure for your mid-sixties folk-rock junkie habit, while the closing Why Can't I Relate shares the garagey vibe of The La's Failure.
With a coupla more digressions like these, we can expect an album that will make us feel that the golden age of pre-Britpop has never ended.
[Released by Elephant Stone 2003]