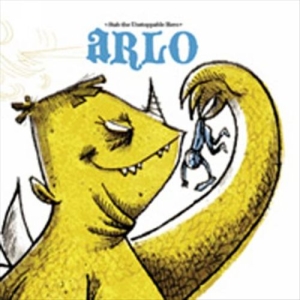 A sharp shot of rambunctious Rock and Roll.
Instrumentally it harkens back to Tied To The Tracks period Soul Asylum, though riding the swells of more prominent melodies and what seems like a fair amount of close harmony singing between frontmen Nate Greely and Sean Spillane. They get a production assist, on this their second album, from Delaware Valley ex-pat Ben Vaughn, who knows his Garage-Rock sounds.
The set opens up with Little American a catchy, boppin', raw slice of harmony filled Pop-Rock. Runaround, a UK single, is a taut, galloping rocker cut through with semi-rockabilly/boogie licks. Up comes all dressed up with some Country-Rock twangin' and warblin'.
Culture, a mid-tempo rocker, starts with a familiar guitar lead and takes off with its yearning, nasally vocal — straight ahead with just a little shimmy in the backside. Bus Stop is a nice, rawly presented ballad, with some pretty, ringing fret work and an appealing, tensile vocal.
Silkworm opens weirdly with three seconds of furious clatter before sliding into an affectionate pop tune with a succulent (and again familiar) chorus. The following Too Sick To Tango, an extremely tuneful, solid rocker, opens and closes with what sounds like a carousel organ and there's those lead harmonies I mentioned earlier.
These are my highlights. Yours await you.
[Released by Sub Pop 2002]