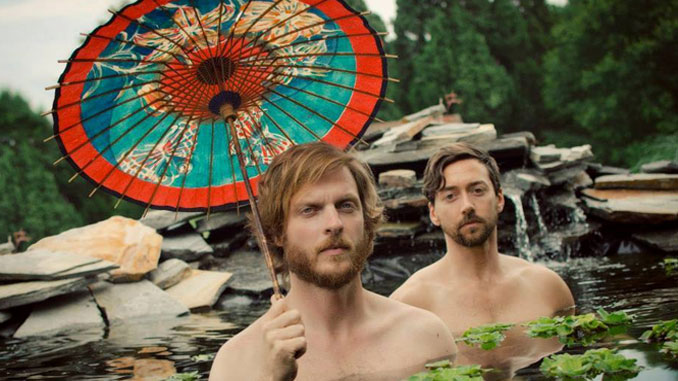 This is the most intriguing album I've heard these past 12 months. Repeated listening reinforces the notion that I can't remember the last album before this that I actually regretted not having a lyric sheet. Even though they use their fair share of reverb and crap, they're a bit more judicious along those lines. It actually seems like there is something intelligent being transmitted, not just "nicer sounds." The cuts here are dense, with your typical rock instruments joined by an array of items from trumpet to banjo, lashed together with a variety of synth bursts and veneers. Yet definition, if not quite understanding, is generally maintained, resisting both cacophony and becoming a homogenous wash.
Side 1 is killer: The opening number, Juice, is a rumbling rocker extending on from glam, with its beat pumped up (and gated), yet the tinkling of the electric ivories come slicing through. Novella introduces 22nd Century bluegrass. Entering on handclaps, quickly joined by a chime which together set the beat and pace; the vocal comes in to set the scene with the rest of the band building underneath, and then we're rolling along into the breakdown first with an electric guitar, then, after the next verse and chorus, it's a sitarized electric 12-string which is joined by a banjo; after the bridge, another verse and chorus back comes the original electric guitar in conjunction with the banjo. Station brings out the folk-rock duo within (or looked at another way: Paul Simon fronting the Caravan of In The Land Of Grey And Pink). Though I can't quite tell if front man Stephen Warwick is singing in harmony with himself or it's an unspecified other. 2/3 of the way in a trumpet steps forward, and then continues to hang around until… Ostinato in D Minor, a 46 second, brass chamber ensemble, instrumental coda (derived from the aforementioned horn part). Edie Sedgwick is a slice of McCartneyesque pop-rock. Succulently charming and ever shifting, with everything and the kitchen sink thrown into the mix.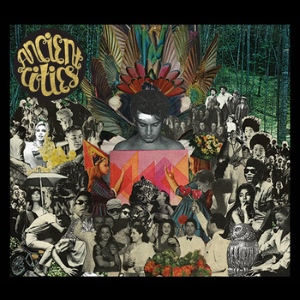 Side 2: Here the undercurrent of melancholia that peeks out on Side 1, moves to the fore. Werewolf ambles along an undulating melody – engaging and haunting. The latter at its most with the small synth solo of the bridge. The trick with Station and Ostinato… is repeated here with LASR and Voices, though as the title says, in place of the horns are a capella vocals. Velvethead is the epitome of the curiously entrancing prog-folk mélange that seems to be one of the facets of what Warwick and company are interested in polishing. This continues with the finale, Wild, stuffed with acoustic guitar, tinkling piano, whistling synths, rumbling bass, tympanis, bells and something that sounds like a steam bellows, all topped by a striving, yearning vocal (with that harmony again in tow).
[Listen/buy here]