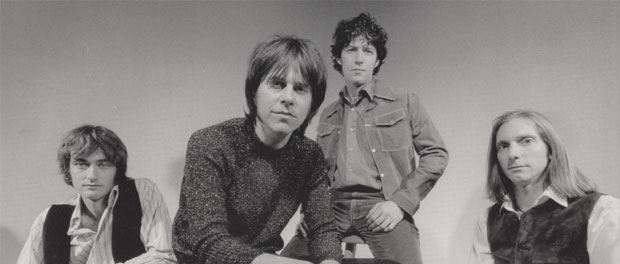 "Det tar ett tag för melodierna att sjunka in", är ett vanligt förekommande uttryck i kritikerkretsar. Själv har jag ofta tolkat det som om plattan omgående kan avfärdas.
Problemet är att det finns få popplattor som har haft egenskapen att melodierna tar ett tag att sjunka in. Visserligen låter plattan bättre femte gången än första, men melodierna har snarare befunnit sig på botten redan från början och har sällan tagit sig upp till ytan.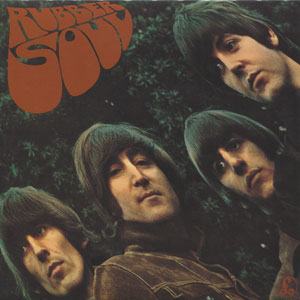 Eller för att tala klarspråk: antingen finns det melodi eller så finns det inte melodi, åtminstone när vi talar i poptermer (du tyckte knappast att Rubber Soul var "sådär" första gången du hörde plattan).
Det är lättare inom andra genrer, där är en bra röst, attityd eller stämning kan rädda en låtmässigt mindre lyckad platta.
Den klassiska popplattan har egenskapen att den låter lika bra efter 50 lyssningar – trots att man kan nynna varje låt efter en lyssning.
Jag får dessutom känslan på att kraven på en bra melodi har sjunkit oroväckande de senaste 10-15 åren. Kanske beror det på jag har lyssnat intensivt på pop – både gammal och ny – och kan inte undvika att jämföra med tidigare år. Det värsta utvecklingen är dock den förändrade synen på uttrycket "pop".
Jag har alltid hyst en beundran för klassiska låtsnickare. Visserligen ligger referensramarna inom gitarrpopens område, men jag är inte sämre än att jag kan erkänna att Pet Shop Boys gjort ett flertal suveräna popsinglar, att trion Stock-Aitken-Waterman var smått geniala (trots att jag hatar deras produktioner) popsmeder och jag har dessutom svårt att få den där Paradiso-låten ur huvudet.
Men när Michael Jackson kallas "King Of Pop" – då är det något som gått mycket, mycket snett.
Under de senaste 10 åren har det funnits några lyckliga omständigheter då en platta visat sig innehålla vers/refränger som håller hela plattan. Alla låtar har fastnat som kardborrar vid första lyssningen; här finns inga halvmesyrer till poplåtar, men man spelar ändå plattan med samma barnsliga glädje även den 50:e gången.
Några exempel är Cheepskates It Wings Above (1988), Teenage Fanclubs Bandwagonesque (1991), Blow Pops Charmed, I'm Sure (1992), Auteurs New Wave (1993) och John & Marys The Weedkiller's Daughter (1993). Och det vete tusan om inte Sonic Surf Citys Life's A Beach (1993) och Brainpools Painkiller (1995) också platsar på listan (lite chauvinistisk får man väl vara).
1997 heter de Mockingbirds, ett okänt band från San Francisco som under sommaren rört upp och ner på mitt liv.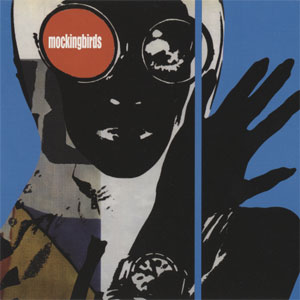 Gruppens debutplatta heter kort och gott Mockingbirds, och de elva låtarna var helt enkelt så omedelbara att verkligen kändes långt borta. Till råga på allt håller produktionen lika hög klass.
Inledningslåten Hey, Tristessa är Mockingbirds motsvarighet till titellåten på Sgt. Pepper eller Drive My Car på Rubber Soul. Det är två ganska bra referensramar eftersom båda plattorna inleds med en bra, tung (dock inte suverän) låt. Hey, Tristessa är den där tunga, glada poplåten som passar så bra som inledningslåt. Sedan visar det sig att den ändå är plattans näst sämsta låt…
Det är i stället de två efterföljande låtarna, Baby, You're a Star och Angels & Helicopters, som fick mig att inse att en artikel nog kunde vara på sin plats. Båda låtarna har rent klingande gitarrer; refränger vars potential bara kan jämföras med namn som Beach Boys, Beatles, Blondie, Elvis Costello, Holland-Dozier-Holland, Buddy Holly, Kinks, Raspberries, Smokey Robinson och Dwight Twilley.
Men till skillnad från den sistnämnde, vars texter nästan alltid handlar om kärlek, är flera av Mockingbirds låtar som små noveller och man stannar alltid till och lyssnar lite extra till texterna. De två låtarna, tillsammans med On The Patio, bildar detta års mest effektiva låttrio.
Essäerna fortsätter på Porno Star och Alfred Hitchcock, som båda är bitterljuva melodramer. Submarine, Michael och Automatic Girl är tre snabba, högeffektiva poplåtar som sångaren och gitarristen Mark Fuqua förmodligen skrivit under någon lunch, men jag kan lova att melodierna tar strypgrepp på er redan efter 20-30 sekunders lyssning.
Mark Fuquas kärlek till film och TV (vi borde kanske göra en intervju med Fuqua, men det skulle bara kännas som om han degraderades till ett mänskligt plan) tar smått absurda uttryck i avslutningslåten Automatic Girl, men alla som nämner den klassiska deckaren The Avengers (fast texten handlar om TV-sex…) får högsta betyg i min bok.
I fell in love with Emma Peel
Mommy said the TV wasn't real
She's my sweet avenger
She solves my mysteries
She doesn't mind the danger
And she does it all for free
She's my automatic girl
För att sedan kulminera i årets rim:
When I'm in need
All that I can hope for
Is that she's not in love
with Steed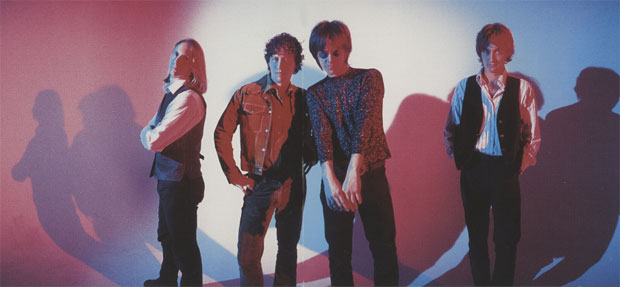 Den Big Star-influerade Outlaw Song hade varit ett de bättre spåren på Radio City, men tillhör ändå Mockingbirds sämre låtar.
En viss Big Star-influens finns som sagt; jag kommer också att tänka på Auteurs och Luke Haines finsnickeri och en amerikansk skivkatalog har dragit till med Jellyfish, Velvet Crush och Matthew Sweet (som hjälpt till att producera tre av plattans spår).
Men i mångt och mycket är det bara klassisk pop, med Hammondorgel (!) i bakgrunden på ett par av spåren, som verkar ha köpt ensamrättigheterna till melodislingan.
Elva låtar, och åtminstone nio av dem är redan klassiker. Plattan låter fortfarande lika bra efter 50 lyssningar, och det var väl på det sättet jag beskrev en klassisk popplatta i början av denna artikel.
HANS OLOFSSON
Ursprungligen publicerad i Impact # 2, 1997
[Torpedopop 2004-03-12]