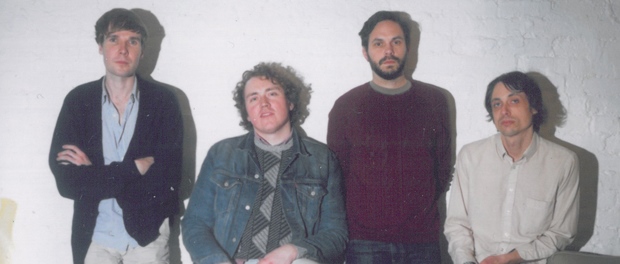 Before last week (middle of July) I can't say I had ever heard of the Shilohs, even though they've been around since '08. (The number of bands in the world has expanded by multiple orders of magnitude over the last twenty years, at some point I stopped making much of an effort…) They rode into town, from Vancouver, Canada, as the opening act for the Fresh & Onlys. They're your standard four-piece: guitars, bass and drums, strewn with lovely vocal harmonies and tunes with delightful melodies. They were excellent.
This album, their second, came out a few months back, but you could be like me and not be aware, and considering where you're reading this, you should be. On this album bassist Dan Colussi joins the two guitarists, Johnny Payne & Mike Komaszczuk, as singer-songwriters. There is also a number, Porch Light, from the pen of one Christopher Gaudet, a former band-mate of Payne's in Victoria, Victoria!
You'll hear faint echoes of familiarity through out: from early Cat Stevens to late '80s British indie-pop along the lines of Brighter, to somewhere between the Jayhawks of Tomorrow The Green Grass and the Sloppy Joes, to the Beatles, circa Let It Be, but the patron saint is solo Robyn Hitchcock at his very most tuneful. That being said the Shilohs have built a distinct personality of their own, which is on ample display here.
The album leads off with Student of Nature. A pulsing, mid-tempo number, that intertwines Payne's voice with female backing vocals, layers in a very subtle string section, and is incised with a mellifluous, Harrisonesque lead guitar. Sisters of Blue, a soul ballad of sorts, has Payne toying with a quasi-falsetto on top of some organ undercoating, a gentle rhythm and an equally expressive guitar solo. Folk on Trains is the longest cut, at 5'26", but seems more like two songs melded together. Its first half is a spare thing with Payne way up front, the bass and drums loping along and bits of guitar sprinkled in for color. Then, at about the two-and-a-half minute mark, a sax steps out and provides the segue into a peppier, more enveloping, jingle-jangle version, complete with piano.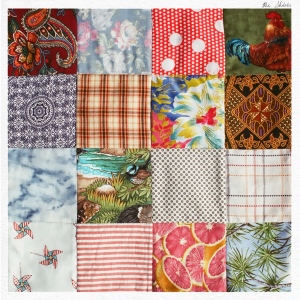 Over on the other side it starts with Komaszczuk's Palm Readers, a pulsing, up-tempo number with filigree guitar and vocal harmony choruses. Down at the Bottom of Bottomland, the shortest cut, is one of Colussi's offerings. It's a rolling number, filled out with slide guitar, organ and Collussi's bass adding the bounce. The finale, Days of Wine, is a dusky number colored with a sawing violin, led by a vocal harmony between Komaszczuk's recitative style and one Caitlin Gilroy's purer tone.
If you spot a listing for them appearing in your town, do not rely on happenstance to be there.