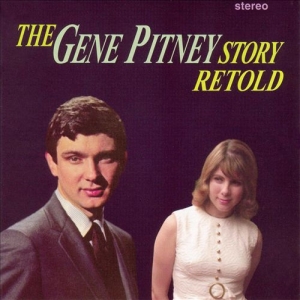 When writing about "tribute" album", I'm never really sure if the focus should be on the artist to whom the tribute is being paid, the artists who are paying the tribute, or is it actually the label, who comes up with the idea.
With the line up like this, it could never go wrong, and hats off to To M'Lou for choosing one of the ultimate pop crooners, whose songs continue to inspire bands all over the world. At first, you may think that recreating the musical drama, delivered by THE voice, could be too much to swallow, but everyone included here do a great job, also adding a bit of their own personality and therefore, injecting a brand new life into the songs.
Some of them even make the tunes sound like their own like Randell Kirsch doing It Hurts To Be In Love with lotsa Spectorish reverb and backed by The Cowsills, who certainly know how to sound vintage, Michael Shelley taking a Walk like an acoustic "drifter", Jeremy singing about the Dream World, which is actually a perfect title for his own kind of dreamy pop concept, and then there's "It's My Party", with their "crystal" clear take on That Boy Belongs To Yesterday, though I guess that these girls would've sounded just the same whatever song they choose.
The Waking Hours and Sparkle Jets U.K. take a notable step away from their usual rawking-pop sound, but hearing their versions of I Must Be Seeing Things and Summertime Dreamin' makes it perfectly adequate.
Some other groovy takes could be heard by Ed James on Nobody Needs Your Love, very much resembling Gene's voice, Barry Holdship, with his excellent choice of one of Pitney's highlights, Every Breath I Take, at least equaling the original, Chris Von Sneidern, making the already gentle sounding Something's Gotten Hold Of My Heart even gentler … and groovier.
Phil Angotti always has an "idea", even when his without The Idea, and here, you'll find his folky-proof from the Backstage, that a great song remains that even if you take away the whole production thing, unlike The Now People, who even manage to enrich the already "packed sound of Town Without Pity, with some help of two of the L.A.'s finest, Darian Sahanaja and Rick Gallego.
The Gene Pitney story is the one that would've been told and re-told over and over anyway, but it's so good to have a "chapter" like this.
[Released by To M'Lou 2002]