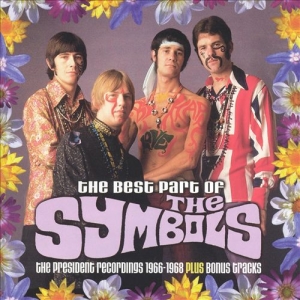 – The President Recordings 1966-1968 + Bonus Tracks –
Though the band's flowery dandy regalia, featured on the cover of the CD (as well as their only LP from 1968) could be a bit misleading, the inside content is quite satisfying, presented in the Tony Rivers-shaped British interpretation of "Beach-Seasons" harmonies, put through Spectoresque production standards.
After two Mickie Most produced singles for Columbia, the President label was what they thought should lead them to the toppermost-of-the-poppermost.
Unfortunately, what they remained remembered the most for, was their version of Bye Bye Baby, a copy of which brought fame to the Bay City Rollers, and their (unreleased until now) arrangement of Silence Is Golden, exposed to The Tremeloes by bassist Mick Clark, during his brief involvement with the latter.
What they SHOULD be remembered for, is their skill to make big-band, orchestral pieces, sound perfect for the dance floor, by adding big, bouncing rhythms, pumped up by Carol Kaye-like basslines, and Wilsonian sunshine harmonies, taking them into a whole new dimension, best represented on both sides of their debut President single See You In September / To Make You Smile Again in 1966.
They peaked by the time of their fifth single, after gaining some artistic freedom, with the fuzzy, garage-bubblegum take on the Ronettes' (The Best Part Of) Breaking Up, backed with the first of the rare, self-written tunes, Again, which by the way, is a superb popsike number, featuring a super-infectious guitar line, making it a possible highlight actually.
After repeating the successful powered-up-Ronettes formula with Do I Love You, featured on their seventh and last single, The Symbols decided to quit, leaving enough material for a collection like this to be long overdue.
[Released by President 2004]