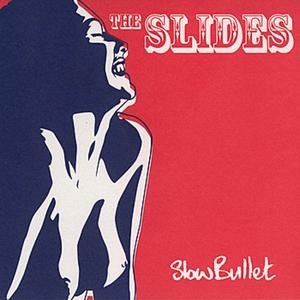 Being hailed as one of the umpteenth "next big things" appearing all over every year, and provoking lines such as "set the standard for the second Britpop revolution and swaggering stadium-filling rock brilliance", might not be an easy task to follow, but already having an expanded CD re-issue of the sold-out debut vinyl single, might as well mean that quite an amount of attention IS being paid indeed.
Also, having the "Britpop" tag thrown around the reviews more often than it's really necessary, with the lead vocals being "Manic" enough to mislead, what DOES make this bunch of lads "slide" out of the cliché, is a bit heavier, vintage late'60s approach, while opting for the debut release to come out on vinyl, might be just as significant.
Serving as a kind of an intro, the opening Lethal Weapon is a noisy little Hammond-organized psychedelic rawk-out, setting the tone for most of what follows, with the title tune and DNA both mixing equal parts of the latter, with a dose of almost discoid more contemporary rhythms.
While White Lines and Just Can't Take Anymore doesn't fall much farther, with the former throwing in some slightlydelic Stone Roses flavour, and the latter being not too unlike The Faces covering an imaginary Revolver tune, and it's only the closing Gravity, that slows things down, for a kind of a "spaceish Beatle oddity".
Next, big or whatever, The Slides certainly are a thing worth checking out!
[Released by Mvine 2006]