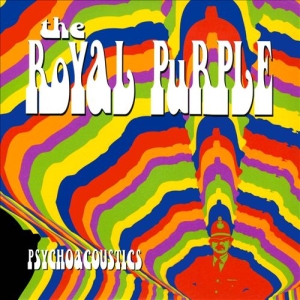 As suggested by their previous three titles (also reviewed somewhere around these pages), Stu Rutherford's (ex-Creature of the Golden Dawn) and Mike Sinocchi's (an Insomniac) ongoing royal trip through the purple haze of sixties obscurities, now definitely becomes a regular annual affair, as "second-hand pebble/rubble" kind of pop-artish little packaging.
As usual, at least a snippet of their own just as royal originality is being thrown in, here placed into the opening slot, in the shape of a garagey-popsike-by-way-of-'65-Beatlism Come On Home, making it clear enough that the emphasis is on "psycho" … and soon enough, you'll realize that the "acoustic" part of the title is barely audiable actually, at least from the instrumental point of view.
The choice of covers is of the usual kaleidoscopic variety, ranging from classic Kinky garage-punk of the genre practitioners from Texas, The Exotics' I Was Alone, and just as fuzz-laden, with a more subtle Britsike kind of a delivery of Green's Where Have I Been.
Through the snappy mod-ish pair of The Mindbenders' Far Across Town and the pre-British Bee Gees' I'll Know What To Do, to some quite surprising picks, even from the purple-standards themselves, such as Herman's Hermits' r'n'b Chuck-le of My Reservation's Been Confirmed and Black Sabbath's appropriately titled piece of heavy acid rock of A Hard Road.
Oh, and before I forget, as with all of the previous Royal Purple releases, in the truest sense of sixties spirit, you get them all for FREE !!!
[Released by Umbrella 2007]