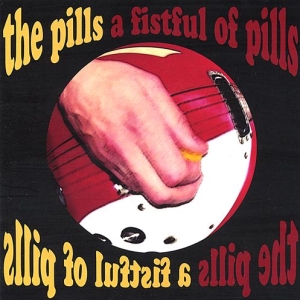 Don't let the name and the Rickenbacker cover-art mislead you, cuz this ain't no plain mod revival (which isn't a bad thing either) but superMODern melodic noize.
What I'd call them, is an American answer to the "yummy" power-pop sounds from the "Norwegian woods", which is mostly hard'n'heavy-but-oh-so-sweet. In the opening tune there are some "stoned" guitar licks "rolling", reminding the 'Stones how it should be done if they're about to Hang On Tight to the stadium tours.
This is the kind of vibe they're mostly sticking with, either if there's some sixteez jangle added to it, like in Good Thing Going and Rub My Eyes (which could've come from the LA school of contemporary power-pop) or the Who-ish freakbeat-ing of You Could Have Kept That To Yourself and the new wave attack of Butterfield 8 and Brand New Pair Of Eyes.
Besides these, they do slow down occasionally, as in the rawking ballad Rock & Roll Heart or the more eclectic, Macca-like Almost Inman Square and the jazzy sounding Kissing The Dirt and even the country-fied Ballad Of Don Crawford.
The only thing that I'd change about this one, is the poor resolution of the cover-art photo, that doesn't really match it's inner content.
[Released by Primary Voltage 2003]