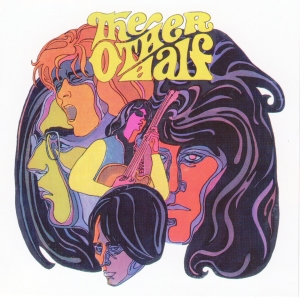 Even though there already is an Other Half CD release on Eva (transferred from their own vinyl version), and also including the non-album bonus tracks, I think I prefer this one because of the superior sound quality, which I cannot say if it's from the original masters but it certainly does have a punch.
A line or two of some extra info, besides the reproduction of the original album sleeve, would be more than welcome of course, not to mention the inclusion of Mr. Pharmacist or even the whole Vogue EP, but you definitely won't regret sticking to this one until someone completes the puzzle.
As for the music itself, most of the time it fits somewhere between the "pretty" quirky r'n'b, which some might call freakbeat, and the Love-ly garage-punk (Introduction, Flight Of The Dragon Lady, What Can I Do For You, First Half).
Sometimes powered up with some extra punch, leading them towards the hi-octane Amboy Dukes-like rawking vibe (Oz Lee Eaves Drops, Bad Day), and sometimes also slowing it down with some slightlydelic folk-rock feel (Wonderful Day, Morning Fire), all adorned with Randy Holden's guitar rave-ups, on his way from The Sons of Adam to Blue Cheer.
[Released by Radioactive 2004]