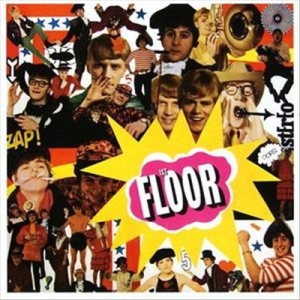 Being referred to as "the Danish Sgt. Pepper" could be a pretty heavy torch to carry, but if you don't set your expectations too high, this might be quite a pleasant trip down the softish harmony popsike lane, as proven right from Peppery, horn-fuelled arrangement of the opening Damned Little Fool, otherwise sounding halfway between Freddie & The Dreamers and Herman's Hermits.
The following Trusting Mr. Jones, is a genuinely British sounding, backward guitar-laden moody popsike, which might as well be one of the album's highlights, along with the upbeat, Hollies-like baroque pop of Mrs. O'Grady.
Some other songs well worth the mention are the blue-eyed popsike sound, if there ever was one, of A Rainbow Around Us, the swinging Lindsay Muir-like jazzy beat of I think I Can Change You, as well as the McCartney-ish vaudevillieian pop of Little Miss So And So.
In accordance with it's title, Hey Mr. Flowerman is a sunshiny piece of harmony pop, Nevertheless, Moonbeam and Hush all combine baroque orchestrations with laid back folky sounds, with an occasional touch of British medieval feel.
While Turn It On and In Every Hand are the only conceptual detours, with the former finding them in a farfi-sized, almost garagey Taxmen-role, and the latter is a soulful ballad, somewhere between early James Brown and Them.
Given the chance, I'm sure that this one can take you way above the "1st floor".
[Released by Radioactive 2006]