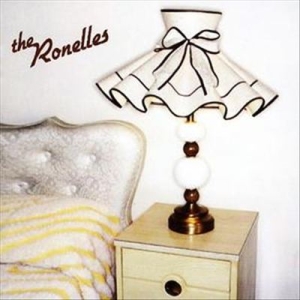 After creating quite a buzz on the Glaswegian scene, The Ronelles are the youngest bunch of Highlands beatsters, getting ready to take over either The Beatstalkers' "Scotland's No.beat group" or maybe even The Poets' "Scotland's No.band" label.
Mostly staying true to the mid'60s British r'n'beat boom, put through the kaleidoscopic lens of moderndaze, as heard from the very opening with Magic Blues, which might've been Oasis, had they been listening to more Yardbirds than Beatles.
Next up is Ol' Horse Eyes, sounding like a more garagey Coral, with the Liverpudlian spirit, especially The La's, kinda hanging all over most of the record. Other good reference might be another contemporary British soulmate, Nic Armstrong, with a couple of tunes such as Turn Around, Rough'n'Ready, Staggered Eyes and She Said No, all being goodtime-ish r'n'beat frenzy in an early 'Stones-by-way-of-Nic Armstrong vein.
Don't Leave Me Hangin', again, sees them "Rolling" forward, with the Faces waiting just around the decade, Bolt The Doors and To See You For The Last Time are a pair of country-fied garage punkers, and on the even more melodic side of things, Better In The Night also adds some 65/66 Beatle-flavour, while Never Stop Love offers an additional blue-eyed soul vibe too.
Though they might want to consider Liam Watson's Toe Rag studios for their next recording session, in short, this is the album of the year so far!
[Released by Neon Tetra 2006]