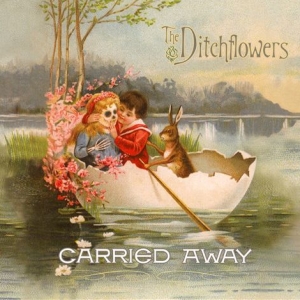 Fronted by the Top 4 Finalist in Folk Category of the 2006 John Lennon Songwriting Competition, and the band's primary author, Ed Woltil, along with an ex-Barely Pink leader Brian Merrill, this one fits pretty easily into the usual (power) pop abundance.
Now, having realized this, let's see if there's that desperately needed moment, peculiar enough to "carry the whole thing away" from the (not necessarily bad) stereotype. Well, there is … are actually, at least three, or maybe even four of them, if you ask me.
Home Away From Home and All The Time In The World are a pair of hook-laden Jellyfishin' Beatlisms, throwing around equal parts of Paul, John and George, with Auntie Mary taking the same path, in a kind of a beautifully under-produced way, while the album closer, Spend My Life, provides a bit more sophisticated, sort of a Bacharach-ian approach, by way of Elvis Costello.
After hearing these, you should be on the roll already, and ready and willing to give all the others another chance or two, and that's all it really takes for you get caught up by the "sunshine drenchy" harmonies of the opener My Next Life, the rawking good-time vibe of Since I Met You, showing off the band's Stoned Wood-en Faces.
The bluesy, but still Lennon-ish enough, mood of Kind Kind Kind, or the folky fingerpickin' of Boys, being the one that brought Ed into the above mentioned finals, although sounding as if it might've been more appropriate for a Paul McCartney Songwriting Competition, if there is one.
[Released by Sunshine Drenchy 2007]