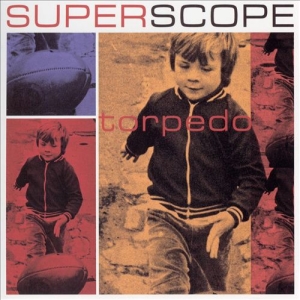 Some days I think Perth is an adjective — or is that a verb — not just a city. Other days I wonder what is in the water out on that edge of the Indian Ocean, that for twenty-some years it has generated a seemingly endless string of bands with a love for semi-obscure, seventies, American Power-Pop.
The building blocks are Virginia's Artful Dodger, Chicago's Pezband, Kansas City's the Boys and dozens of lesser and better known others (yeah, I know in some quarters they think it's all about the Trick), accented with fuzzy, distorted (to varying degrees) guitars.
Superscope is a trio with a miscellaneous cast that has rotated around singer-songwriter-guitarist-cricketer Kevin Borruso. They're at their best with the rockers: the chopping, grinding guitar and firm scootering rhythm holding down a tight melody. Girls Smile, with its counterpoint revved & bell-like guitars, motoring pace and a larger than usual injection of harmony backing vocals, is a prime example, which is probably why it was a single.
Solid Gold rides pounding toms with Borruso's vocals swooping and soaring over the electric and acoustic guitars filling of the tune. Those two barely average two minutes. P.P.Y. reaches out over almost four, but its clattering grinding and pumping runs combined with its taut vocal melody and the brief breaths of softness make it equally compelling.
The long, building, mostly instrumental run out should have made this the perfect last track, but alas.
The ballads generally aren't as successful, but the electric piano led Window has an engaging way about it — a winsome melody and an affable semi-falsetto from Borruso that gives way abut a third of the way to a gentle, breathy style.
The Chevelles have been around twice as long (in one incarnation or another). They're best aspect is the vocals of and harmonies between the two singer-songwriter-guitarists, Adrian Allen and Duane Smith.
Not that they don't rock: First Time – Last Time is a coursing number with a pushing rhythm (like classic Plimsouls), but it is Allen's tangy lead vocal and Smith's supporting harmonies that make this something special. Or there's the smart, jangly title track where Smith's slightly vibratoed vocal has Allen's interplay framing it so well. At times in the driving, clattering Sleeper Smith and Allen sound to my stone ears like blood when they're in unison.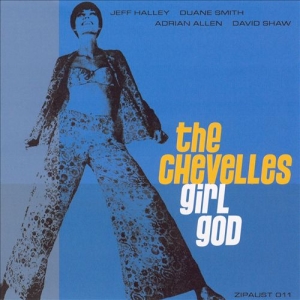 I'd like to note that Round And Round seems almost eerie with its chorus right out of the song book of South Fremantle's Dom Mariani. And in the terse Madeleine they add a bit of the Boogie in the pedal happy solo and the underneath rhythm guitar in the break.
Both bands recruited a US cult figure to mix a track or two. Superscope called in Ken Stringfellow [Posies] to do the honors on another piano led ballad, Lizzie. I'm not sure that I can tell much difference.
The Chevelles picked two, more obvious numbers for Steven McDonald [Redd Kross] to lay hands on: the Rock celebrating rocker C'Mon Everybody and the even more Redd Kross styled, with it's ironic, Boogie, metaloid lead guitar and pop culture reference title, Angelina Jolene.
Also, both records have little hidden bonuses at the end: Superscope tags on a generic, 15 second "big Rock ending," while the Chevelles have a 30 second reprise of the title track (which I guess I should mention starts with it's own "bad radio reception" snippet of its ending) that quickly reduces to just the vocal tracks.
Must be a Zip thing?
[Released by Zip 2002]