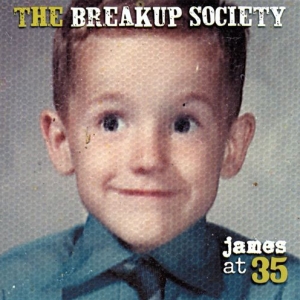 Masterminded by an ex-Frampton Brother, Ed Masley, The Breakup Society's debut finds us learning about the usual girl-trouble in the most entertaining and funny way.
Most of the album comes as an intentionally-underproduced-but-still-so-innocently-powerful-sounding-and-hook-heavy-infectious-power-pop, chockfull of "cheap tricks" that you instantly forgive, as soon as you realize the effect it has on you.
Of course, the above mentioned formula is most-obvious on the opening Robin Zender (that's the song title… really!), about the guy's hopeless love-rivalry, and it continues with Introduction To Girls, Corn Palace, My Favourite Shorts (with it's punky They Might Be Giants-like houmor") or The New Ronnie Spector, which takes the Ramonesy simplicity into a bit more adventurous sphere.
They do tend to turn down the volume from time to time though, losing none of the catchiness, like in the powered-up folk-rocking love-songs She Doesn't Know She's Not Supposed To Like Me Yet (with an effective use of the When You Walk In The Room guitar riff) and (He's) Burnin' The Dynamite At Both Ends, and there's also some instant-balladery like the (Big) star-shiny I Could Put You Behind Me or the early 'Stones-reminiscent She's Using Words Like Hurt Again.
Seems like Get Hip will make nerdy power-pop hip again!
[Released by Get Hip 2004]