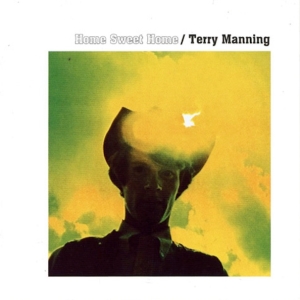 Home Sweet Home had never really managed to become an underground classic in it's truest sense, in spite of having much more of what it takes than usual, such as an ex-garage punk band member (Lawson and Four More), brief Bobby Fuller Four member, an Ardent Recording Studios engineer.
And future producer/engineer of the likes of Eddie Floyd, Otis Redding, Al Green, Led Zeppelin, ZZ Top, George Thorogood, The Fabulous Thunderbirds, Lenny Kravitz, as well as featuring the recording debut of future Big Star, Chris Bell, and even some synthetic contributions from the "inventor" himself, that is Robert Moog.
If not classic, it sure is an underground record most worthy of digging for, however deep it takes. For Terry Manning, Home Sweet Home happens to be Memphis, and this album appears to be a kind of an accidental, and most notably hilariously fun parody of the place's musical legacy.
It all started with Terry's own fuzzed-out blue-eyed garage punk take on The Box Tops' Choo Choo Train, now being regarded for an "insane version" complete with "over-the-top-Chilton-on-steroids vocals", which was actually his attempt at making the 'Tops and their production crew laugh.
Al Bell, Vice-President of Stax Records, happens to love the recording so much, that he suggests Manning to make a full length album of similar noise, of which he already seems to have had a Mem-fistful of. The opening cover of Savoy Truffle turns the song into a 10 minute psychedelicate blues jam, by way of, say, latter days Vagrants, throwing in some white boy Otis-impersonations as well, while the closing I Wanna Be Your Man "bears" a similar treatment.
Next up is Guess Things Happen That Way, sounding kinda like Cash-through-Elvis-by-way-of-Dread-Zeppelin, Clarence Carter's I Ain't Got You mutates into another shoulda-been garage punk classic, being quite funky at the same time, and One After 909 is yet another Beatles cover, this time delivered Sun-ny rockabilly style.
Of the three originals featured Trashy Dog is a silly little dance number coming off sort of like Andre Williams being backed by Creedence C.R., Wild Wild Rocker is exactly what it's title implies, being a fuzzed-out garage punk tribute to Jerry Lee Lewis, supposedly found quite entertaining by Paul McCartney himself, and expectedly enough, an MGs styled instrumental was a must I suppose, which is exactly what Sour Mash provides us with.
Considering this tiny little "sunbeam" it's just been lighted by, let's hope the album gets "home", which is, if not over-ground, then at least just a bit closer to the surface.
[Released by Sunbeam 2006]