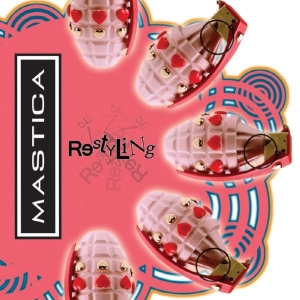 Already gaining quite an attention among late'60s/early'70s acid rock fans, this Italian bunch doesn't actually offer too much of a "restyling" of what they've been doing most of the time, which doesn't happen to be a bad thing at all.
Since there's not too many of them on the global scene paying such an attention to details, starting from the songs themselves, through the actual arrangement, to the vintage equipment itself, making their sound pretty hard to separate from the originals of the above mentioned time span.
I don't know if it's been done intentionally or not, but the four tracks featured herewith, seem kinda divided between the hard'n'heavy "shades" of Deep Purple Hammond organ-isation, with more than an audiable progressive touch to them (Sotto cielli lontani, Sevent ando) while the remaining pair (Lettera aperta a il ragno, Uccidio il blues) leans a bit more towards an even more proggy sound, and more melodic at the same time.
Occasionally being reminiscent of Andromeda and the like, with the closing number opening with a groovy Nicky Hopkins-styled "stoned" piano, suggesting a more good time-ish, into your "faces" rawk-out, before turning into another, just as progressive riff-laden piece of r'n'b, complete with some raving harmonica, leading into an almost post-Syd-Floyd-like ambient vibe, with a hint at The Yardbirds' Still I'm Sad as well, and all of this happening within the same song!
Obviously, another point making Mastica a bit more exotic than usual, are the Italian lyrics, somehow also managing not to make things even more quirky.
[Released by Teen Sound 2006]