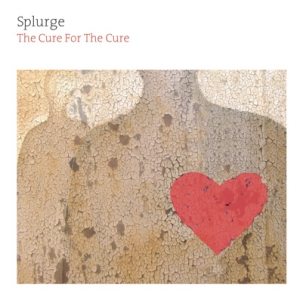 Even though I've never had a chance to hear any of their first two albums, I realize that they were described, by no less than Mojo magazine, as "a song-packing Melbourne four-piece that rocks, plays it gentle and deliver the hooks, with the ghost of Lennon pervading" some of the tracks.
I'm not sure about what they've beein doing up until now, but with their third outing, they sure do all of the above mentioned, and with an obvious commercial touch to it as well, which might gain them an even bigger international exposure.
The things is, that whoever comes to mind as an audible reference point, Splurge seems to be doing it in kind of a more sophisticated-or-eclectic-or-brainy way, as heard from the opening When I Go To Sleep or Beautiful, which both out-radiate Radiohead's greatest Bends/Computer era ballads, or Crystalline which isn't too unlike The Beatles-through-Verve, or as someone has already said, "Liam with a brain".
My own favourites are the ones that make another pair of obvious Beatlisms, with Numb being put through an even more FABulous sound of their Scottish soulmates The Diggers (that are no more unfortunately), and the second one is the slightlydelic, almost hip-hop-by-way-of-Beck sounding Get Up And Watch TV.
I'm not sure about the cure itself, but this might as well serve as a cure as good as any, for the upcoming long sunny afternoons.
[Released by Pop Boomerang 2007]