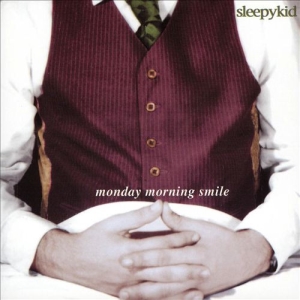 Sticking to the usual sixteez time frame while looking for inspiration, Ex-Reveler, Andrej Cuturic, replaces the mod styling of his former band, with the slightly moodier popsike sound on his debut solo release.
Of course, The Revelers comparisons can't be completely avoided, especially since they had their own similar moments, and after all, there's two more of them (besides Andrej) also hiding behind the Sleepykid moniker.
The album opens with Lift My Head, which is kinda like The Byrds' She Has A Way, had it been recorded by some of the late '60s Britsike bands, which is also the formula similarly used on the Beatles/Byrds mutant Ashes.
The title tune is the one that distantly recalls The Revelers' power-pop/early-Who influence, Cast Away might be a shoegazing classic that never was, and what I'd count among the album highlights, is the pair of kitchen-sink pocket symphonies called What We're Doing Today & Rise And Shine, as well as the Chil-toned third-mood of Time's Killer.
I'm sure that none of the Revelers fans will be disappointed by this one, since it seems pretty much like a natural progression.
[Released by Get Hip 2004]