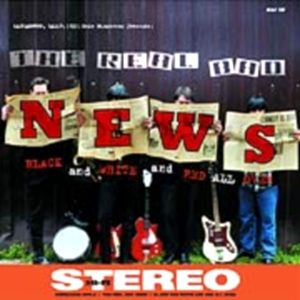 Being the protégées of The Untamed Youth's Deke Dickerson, The Real Bad News share that same love for the pre-Beatlemania sounds of the early sixties America, also adding some punky edge of a few years after.
The (overdubbed) tenor-sax, which is all over the record, may sound a bit out of place here and there, but then again, it also adds the needed authencity to the pre-garage frat sounds (Don't Get Me Wrong, Krispy Kreme) or to the Arthur Alexander-like moody beat ballads (You Don't Care, Midnight Blues).
I Hate Fords (!?) and County Line is a smokey little pair of surfy Hot-Rod tunes, and on a slightly rougher side of things, there's the opening Diddley beat-en r'n'b of their own theme song We're The Bad News and the primal punk of Cast The First Stone.
All considered, these news aren't that bad after all, in fact, I'd take 'em over most of the good ones!
[Released by Screaming Apple 2005]