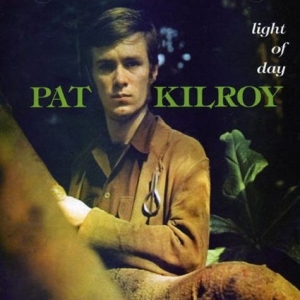 Ranging from stripped-down "screetching" Beefheart-ish blues, through Jake Holmes-like free-form experimentations, to Eastern-tinged hippy mantras, referred to as "raga-ronies", the sole '66 Elektra album by this west coast folkie remains as one of the long lost shouldabeens of the (sub) genre.
With the kaleidoscope of influences, acknowledged in the original liner notes by Pat himself ("the chants of Hebrides Islanders, the lively moods of Spanish gypsies, the magnetic pulsations of Africa's hypnotic drums, the eerie wave of Middle Eastern dances, the pure spirituality of India", along with Herman Hesse, Aldous Huxley …), you couldn't have hoped for the resulting musical mutant to be less eclectic.
The album was recorded in New York, which explains the musicians line up featuring Stefan Grossman on guitar, Marc Silber on guitar and occasional bass, Eric Kaz on harp or Bob Amacker on tabla, while flutist Susan Graubard, is the one to follow Pat throughout the whole of his path, both musically and geographically (their album as The New Age have remained in the vaults of Warner Brothers up until now, when it's supposed to be released on the Swiss RD label).
However, instead of wasting more time reading this, I strongly suggest you get yourself a copy of the Ugly Things #25 for an in-depth article on everything Pat Kilroy-and-related, which also sheds a light on some of the CD liners facts, such as that Bob Amacker was not a member of The New Age (even though he was offered to join), or that Country Joe McDonald's Pat's Song was not about Pat Kilroy, even though they did become close friends).
[Released by Fall Out 2008]