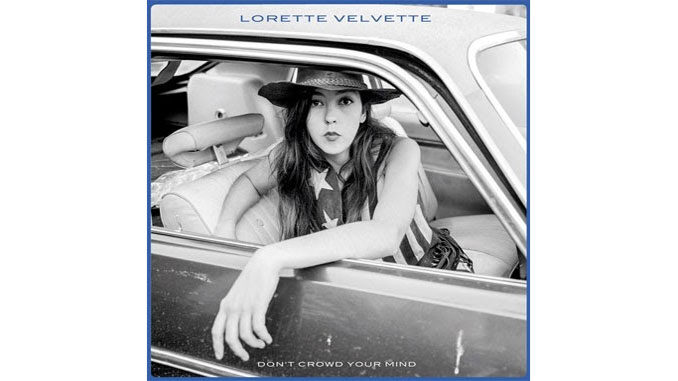 French Mono-Tone released Don't Crowd Your Mind, as a vinyl-only sampler of Lorette Velvette's solo catalog, in late 2019. Lorette Velvette released three solo albums (White Birds; Dream Hotel and Lost Part Of Me) between 1993 and 1997. Before that, she was involved in Memphis' music scene with Alex Chilton and Tav Falco – who coined her artist name (née Lori Godwin). She also joined the all-female punk band The Hellcats at the end of the '80s. Later she helped to form Alluring Strange and appeared in Dan Rose's film Wayne County Ramblin'.
If you appreciate a quirky and non-artificial variety of the Memphis sound, you will also appreciate this 11-song sampler with originals like Eager Boy and Dream Hotel together with the surprising covers of Boys Keep Swinging and 20th Century Boy.
Rude Angel [Okra-Tone, 2000] is an alternative introduction to Lorette Velvette; a 18 song CD collection that overlaps a great deal with Don't Crowd You Mind, but has some additional non-LP single tracks.