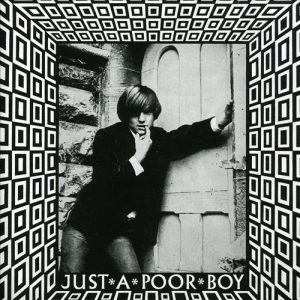 Though Mike Furber's complete recorded output is available on an Australian CD release, this is a more than welcome re-issue of his sole 1966 album, which might as well be worth the purchase even if you already happen to have the former, just because of its cool (p)op art-ish cover design. Anyway, for those not "in the know", Mike happens to be another one in the line of those mismanaged acts of the mid'60s beat era, whose star seems to have fallen just as fast as it had risen.
In spite of bulk of the material being covers, there's quite a few nuggets that are sure to secure the record's place among the ones that you keep pulling off the shelf, like the punky folk-rock title tune, causing constant confusion among collectors, regarding the song's actual author (Graham Gouldman or, what is more likely, Mike's backing Bowery Boys), as well as the Zom-beat-heaven of You're Back Again, or the cool versions of The (magnificent) early Moodies' Kinky tune , and the garage classic That's When Happiness Began.
Also, I tend to get kinda emotional about hearing Mike's version of The Mockingbirds' You Stole My Love, which was the first one I've ever heard, after getting the original Aussie release of the vinyl EP quite a while ago, so I might not be the right person to ask for an objective opinion, but anyway, if you're a fan of the Brit-invasion/US garage punk crossover by way of Oz, this just has to be the right choice!
The one thing that might be considered as a serious objection, is that figuring out the actual song list is quite a piece of pop artistry itself, and therefore perfectly fitting the cover-art concept, because except for the name of the artist and the album title, there's not an additional written word anywhere to be found, about anything … and even if you get hold of the press-release, it does contain the song list … which is wrong.
Still, more than worth checking out!
[Released by Radioactive 2005]