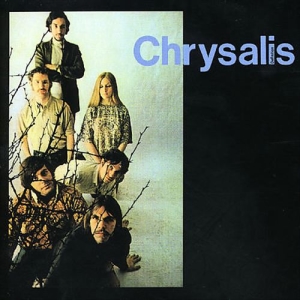 Chrysalis' sole 1968 album might as well be the very "definition" of the so-called "underappreciated masterpiece" genre. This one's sure to raise the eyebrow of anyone who gives it even just a brief listen, because the way Spider Barbour manages to combine the imagery of his insects-fascination with the most adventurous musical heritage from both sides of the Atlantic, is nothing less than "insectiously" infectious!
As soon as you hear the lysergic jazzy folk of the opening What Will Become Of The Morning, you'll know that this isn't "just another overhyped pseudo-psych album", and it's most likely that this won't even end up as one of your fave tracks.
The following pair of pocket pop-symphonies, Lacewing and Cynthia Gerome, complete with their fragile vocal deliveries, kinda recall Neil Young's most ambitious moments, making it natural that the band seems to have been analysing the cover-details of Buffalo Springfield Again just as carefully as the music itself, remembering the name of their own producer/arranger Jim Friedman.
The following April Grove is a cool piece of jazzy popsike with a touch of West Coast feel, with the second vocalist Nancy Nairn brought to the fore, while next up is the Pepper-ed up, fuzzy Britsike arrangement of Father's Getting Old, followed by the slightlydelic vaudevillian Dixieland ditty 30 Poplar.
Baby, Let Me Show You Where I Live and Lake Hope seem like parts of another musical "odessey", with the former sounding like The Zombies-gone-quirkier-than-usual, while the latter is more of a classic baroque'n'roll.
Fitzpatrick Swanson is another piece of popsike with a LOVEly touch, Piece Of Sun finds Spider and Nancy sharing vocal duties against the super-groovy laungey psych backing track, and Summer In Your Savage Eyes is a kind of an electrified flowery folk by way of Donovan.
As for the album finale, "the group that has yet to destroy your mind" offers you the security of Dr Root's Garden, a perfect piece of musical insanity, which doesn't really come as a surprise if you're hanging out with Zappa, which Chrysalis did.
[Released by Rev-Ola 2005]