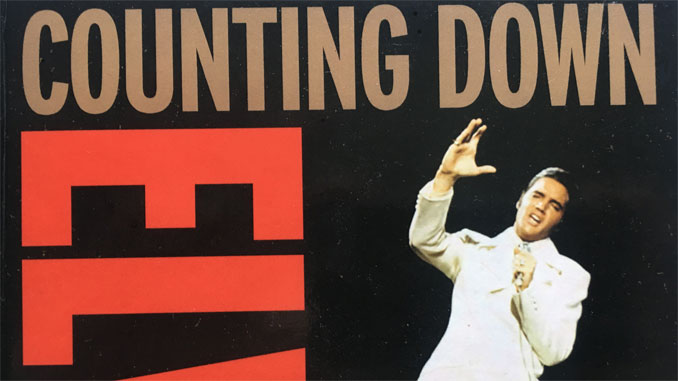 Whenever a new Elvis-book shows up (they frequently still do), I can't help thinking of these lines in Broken Whiskey Glass by Jason & the Scorchers's Jason Ringenberg:
You went to Memphis to find yourself
Read every Elvis book on the shelf
Even popped a pill or two to feel like a honky-tonk star
Well, consuming books on Elvis with, or without, popping bop pills may be one approach to find yourself – but you could also read them of pure interest. There are lots of potential readers, obviously, because there are loads of books printed in order to meet the demand of reports about one of the all-time greatest stars in popular music. Elvis Presley has certainly been explored from many different angels. If an author wants to stand out in this context, a fresh and thought-provoking viewpoint really helps.
Which brings us to Counting Down – a series of books devoted to select and comment the 100 best songs of famous artists or themes. Common for all books in the series is that they start with # 100 and end with # 1; a ranking of songs based on the author's personal taste (and not on the sales figures or reputation). Bob Dylan, The Rolling Stones and The Beatles are among those recently covered.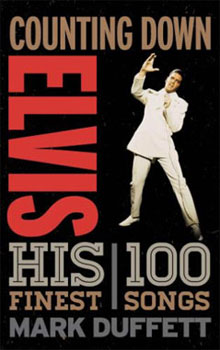 Since Elvis Presley's catalogue is quite substantial (700 + songs), eager fans have plenty of material to choose favorites from. Mark Duffett – the author in question – is such a fan. He is also reader in media and cultural studies at the University of Chester (UK) with a special focus on popular music and media fandom that, amongst other things, has led to that he has built up an extensive collection of Elvis Presley material, which becomes handy in a situation like this.
Apart from special interest in Elvis, appreciation of Counting Down Elvis – His 100 Finest Songs [Rowman & Littlefield, 2018] also requires that you can tolerate the series' somewhat repetitious formula of comments on each song; a couple of pages pertaining to that particular item with interesting facts about such as: origin, previous and subsequent recordings, musicians and the studio work, and importance to Elvis's career development. It is obvious that such a concept is not necessarily suited for a single sitting reading. Counting Down Elvis rather resembles a reference book to consult while you update and re-evaluate the included songs by giving them an extra chance as you listen to them once more. Counting Down Elvis thereby becomes some kind of challenge for committed fans that allows us to compare our own preferences with the author's. But the book may also inspire new (or less devoted) Elvis fans to dig deeper in his song catalogue. In other words, this is not a book to put in the hands of a total rookie in the field.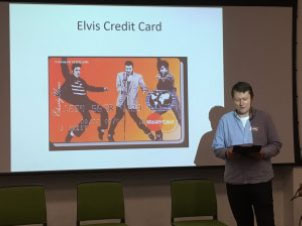 All facts and figures seem accurate as they should in a work by an academic; some 500 notes safeguard the quality of the content in an impeccable manner. Moreover, Duffett skillfully patch together the overlapping stories into a wide-ranging and non-repetitive story of Elvis's career by facts related to the one-hundred included songs. The way the discographic references are handled in the captions of the songs is unfortunately less impressive – and confusing at times – since the original release of the song is not referred to if it was first released as a single; only the album containing the track in question is mentioned. In that way, the year in the heading often lags behind the original 7" release date significantly. While I am at it, I would have preferred some illustrations in order to loosen up the text in the otherwise lavish book.
Nevertheless, bottom-line is that Mark Duffett with Counting Down Elvis definitely has found a viable niche in the complex plethora of Elvis books. Elvis Presley is certainly an artist whose vast and multi-faceted song catalogue fits in a counting down setting like a hand in a glove. Just for good measure, Duffett also lists the titles of his favorite songs # 101 through # 200 at the end of the book.
To hint the range of Elvis's song catalogue and how the taste may differ, here are Mark Duffett's top five (left) contrasted by my own preferred uppermost quintet (right, with Duffett's corresponding ranking position between brackets).