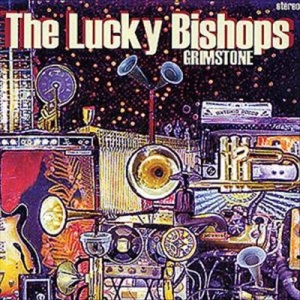 The Lucky Bishops' second long-playing effort offers exactly the same concept as their debut, and it's mostly about being completely different from anything you're likely to hear these days.
As soon as you check out the CD artwork, you'll get an impression of a moderndaze re-working of the enigmatic machine from the Relics cover, and the sound you're about to experience isn't too far from that. The music is inspired mostly by late sixteez pop/psych/prog usual suspects, but it still has an additional dimension that will make you keep pushin' the rewind-button, just to make sure of what you've just heard.
The album opens with what you'd call a classic "Bishopsound", chockfull of quirky rhythm changes and out-of-tyme harmonies. Also, it's not very usual to have a perfect popsyke song, with an infectious melody, recalling The Beatles only in it's rawking parts, which is the case with You Come Alive.
Doppleganger will have your head spinning as fast the CD itself (33 rpm is not fast enough!), wondering what in the hell has got you. Once you think it's just another punk-rock song, it takes a 180 degree turn, getting back to some of Syd's most adventurous musical ideas, while Napoleon sounds kinda like The Byrds on 78 rpm, complete with the characteristic multipart-harmonies and the jangly 12-string, turning into a classic Bacharachian, loungy instrumental middle eight.
In Everything I Saw is, in this case an unusual but a very welcome, Rundgren-erated, piano based arrangement of a song that wouldn't seem outta place on the top of any mainstream chart, Wait For No One incorporates some jazzy chord progressions and sunshiny vocals to generate an example of the music for new "millennium", as foreseen by Curt Boettcher, and in Pigeon, "she said" something quite different, but I'm sure you'll memorize it just as well as the other one.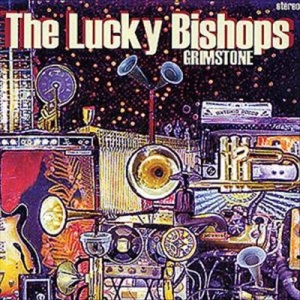 Strange Times is full of those significant Lucky-vintage-keys, delivering an easylistening popsyke, with a "wondermint" flavour, with a wild, fuzzed-out organ solo taking the song … well, somewhere way out.
If you're looking for something that could be described as an audio-kaleidoscope, look no further, cuz with this one, you're about to get "lucky"!
[Released by Woronzow 2002]