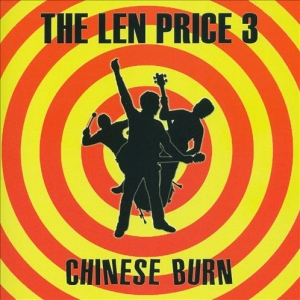 Stating The Who, The Creation and The Kinks as main influences in the press release, usually has an almost magnetic effect on me … which can end up in several different ways.
One of those is a disappointment, and this one almost ended up with one, after I've heard the first couple of tracks with an audible Kinky influence, but with a stronger-than-required '70s punk attitude.
After the unexpected Byrdsy folk-rock feel of The Last Hotel, the way it used to be seen by the Stone Roses and the like, which was followed by yet another punky little tune, I almost thought that it's just a rare moment of brilliance …..
But, then comes Amsterdam which is sure to make "Jack happy", and they gather all of their "mod cons" once again in She's Lost Control, and the closing mod-ern beat ballad Fire In My Heart, which (IMHO) might as well be the album highlight (after I was almost hoping for it to be The Mojo Men cover).
A coupla more that make this a worthwhile buy, are the power-popin' Hard Times Forever, borrowing it's melody from Tomorrow's yesterdaze, Shirley Crabtree, with some more new-wavish punch, but with an additional quirky Britike twist or two, to make it stand out, as well as another, much more appropriate Kinky-riff leaden piece Heavy Atmosphere.
Coming from Medway, the '70-punk-attitude addition to the mid'60s influences could've been expected, but fortunately, The Len Price 3 manage to fit all of it, as well as much more, in a bit more than 30 minutes.
[Released by Laughing Outlaw 2005]