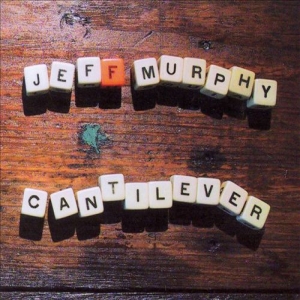 For those used to wearing power-pop "shoes" over the years, the name of Jeff Murphy shouldn't be an unknown one, because it's those very same Shoes, that he started to wear way back in the mid'70s, when it wasn't really cool to do so. Now, no less than 10 years since the last Shoes release, and for the first time on his own right, Jeff proves that he still "can till ever" do it.
Imagined as a kind of "homemade" item, inspired by some of the DIY pioneers such as Paul McCartney, Todd Rundgren or Emitt Rhodes, with quite an intentional display of "blemishes and hiccups", as well as some unconventional "instrumentation" like a candy dish or a hammer and pry bar.
As for the songs themselves, they don't fall too far from the already mentioned "technical" source of inspiration neither, with the McCartney-like melodicism kinda overshadowing most of it, with quite a couple of tunes being pretty reminiscent, most notably in sound itself, of his '80 DIY sequel McCartney II, as heard in the funky little ditty A Couple Of Words, the kitchen sink swingin' jazz groove of Havin' A Bad Day, or the pair of You're An Icon and She Don't Drive, both sharing the similar robotic discoid vibe of Temporary Secretary or Coming Up.
On the other hand, he still tends to jump into an old pair of jangly "shoes", by way of either Traveling Willburys in I'm A Tool For You, "rainy" Beatle-popsike in Never Let You Go or just plain folk-rocking jangle in It Happens All The Time, before he cools it down for the Brian Wilson-through-Andy Partridge finale Unconditional Love.
Well he obviously can … till ever … so why not?
[Released by Black Vinyl Records 2007]