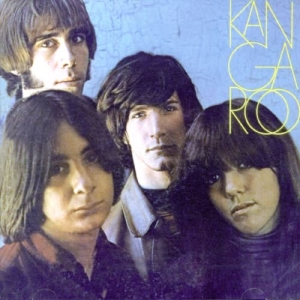 Being remembered mostly for a couple of trivia details such as ND Smart's previous involvement with The Remains, as well as the later one with Mountain and Gram Parsons, or the pre-fame presence of Barbara Keith, Kangaroo never really made THE jump, that would make them stick out of the crowdy late '60s Greenwich Village scene.
Though not exactly an "overlooked classic" of sorts, their sole 1968 album on MGM, still offers an extra reason or two for them to be remembered for, most notably the not really conventional, to say the least, powered up folk-rock sound of Such A Long Long Time, If You Got Some Love In Mind and I Never Tell Me Twice, with the latter evolving, a bit unexpectedly, out of a kind of a medieval jazzy intro.
Not falling too far from it neither, is You're Trying To Be A Woman, which might've pass for an imaginary Nazz-backing-The Mamas & The Papas session, while in Make Some Room In Your Life recalls some of Nazz's own mod-ish swagger.
The rare female lead vocals are featured in the good time-ish Vaudevillian ditty Tweed Chicken Inn and the only Keith-written song Daydream Stallion, which also happens to be the most psychedelicate they get, by way of an 'Airplane ride.
Another point of reference that might strengthen Kangaroo's "springboard" for its second jump, is the production team of Bob Wyld and Art Polhemus.
[Released by Fall Out 2007]