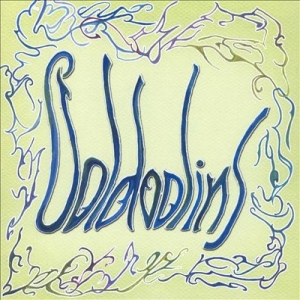 For those of you familiar with the Mersey-flavoured Americana of the Israeli guy E.T. Doolin, released on his debut, self-titled CD last year, this one takes him, along with his wife Tadlik and a friend, O.D. Goldbart, (hence the band name, of course) down the folky way that stretches from the moderndaze way back to the past of a couple of centuries ago.
Of course, there's still some mid'60s Beatlisms, put through the folky prism, to be heard in Be My Friend, I Know You're Not Alone, or in Ocean Song, which will make you turn your "back pages", as well as in the countrified Better Things, with it's slight resemblance to I've Just Seen The Face.
My Only Home and Ooh phitome hashavti (And Suddenly I Thought) is Brit'n'Jewish traditions by ways of Incredible String Band or Pentangle, and towards the end, just for the fun of it, there's also the quirky little tunetown popsike of Waiting For The Rain.
It seems like fun to wait for E.T.'s next choice of musical heritage to be explored.
[Released by Earsay 2004]