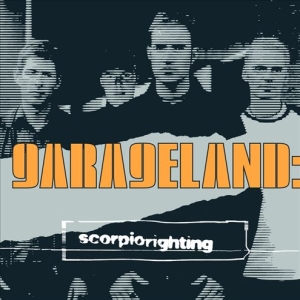 Also coming into their own with their third album are these boys from New Zealand. While not a staggering work of genius, it is a focused (only one number tops four minutes), finely crafted, highly pleasurable collection of Pop-Rock tunes.
The guitars come at you straight up, moving away from the more typical rhythmic, Indie-Pop chording that tended to mark Flying Nun bands. The leads here chomp and bite: sometimes up and down, sometimes coursing, sometimes wafting above in lilting tunefulness.
The drums are firm, propulsive or supportive as the need calls. The backing harmonies are impeccable and everywhere, in a variety of guises. And the melodies slide down like a citrusy Summer Ale on one of our myriad, aforementioned, 90/90 days.
It's up to you decide whether it's for good or ill, but I think I can firmly say if you came to this record blind you wouldn't know if they were from Minneapolis, Newcastle or Auckland.
I'm most partial to the Rockers: the driving Get Some, equal parts mid-period Replacements and Mott The Hoople (absent Hunter's piano); the thwomping Crazy, with its Sladeish choral backing vocals and spinning, churning guitars; and the mid-tempo, jangle-tinged High Way with it's pounding beat.
For whatever reason the songs with the most jangle — Been Around, Rock And Roll Heart and Shine — heighten singer Jeremy Eade's vocal similarity to Dom Mariani [DM3]. For a slightly different tang the band offers up a savory dash of Southern Soul with Who The Hell Do You Think You Are?, complete with horns and falsetto chorus.
[Released by Foodchain 2002]