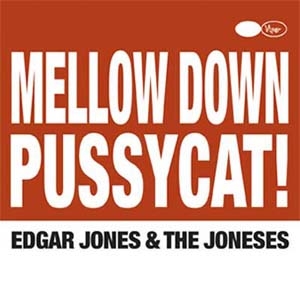 Having been through the Getting A Little Help album umpteen or so times during the last couple of months, I'm kind of more than familiar with what Howlin' Wolf would've most probably sounded like, had he come from Jamaica, as heard from the jumpin' blue-beat of the title tune, so that's why I'm turning this whole thing upside-down, taking the second "b-side" as the main entry here.
Considering everything he's been delivering from the swampiest part of the Mersey shore, I was already starting to wonder about Edgar eventually throwing in some wailing delta blues harmonica into some of his tracks, which is where Baby If You Wannit comes in, allowing Beefheart to meet the deepest of roots.
To all of you who find the title of Another Side Of Huny Brown familiar, it's an unexpected sequel to debut album's "mellowed down" jazzy track What's Goin' Down Huny Brown. Contrary to the her "good side", that we'd already had a chance to meet, it's her "daaaawk side" that Edgar explores this time around, inviting everybody to clap your hands, inspite of rattlesnakes and bad moods, all steeped deep into the swamps of low down South.
In spite of it having more in common with 78rpm vinyl, the only way for you to get this is from the outer cyber space, so everybody get low down and download.
[Released by Viper 2007]