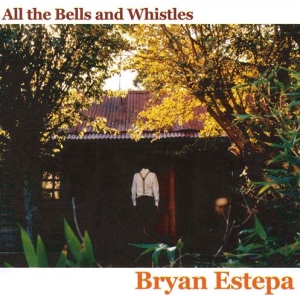 In spite of him being present up-around'n'down-under the scene through pop mutants of different kinds (Swivel, Hazey Jane) for some ten years now, this still happens to be my very first encounter with Bryan Estepa.
One of the details that kinda rang a bell was the producer's name of Michael Carpenter, whose involvement usually suggests quite a worthwhile thirty-to-fourty minutes, and this turns out to be even better than any of his other knob-twiddling affairs.
With a kind of a live feel to it, similar to the one that Brendan Lynch got on some of Weller's and Ocean Colour Scene's albums, Brian seems comfortable enough jumping between the more expected upbeat pop stompers such as the Big Star-shine of Your Best Night, the Byrds-through-Traveling Willburys chime of Open Letter, the almost discoidly danceable Right Now, or the Bellybutton-era-Jellyfish reminiscent Falling Through.
Through the country roads taken by way of the mentioned Ocean Colour Scene-paying-their-dues-to-the-post-(Small)Faces-Ronnie Lane as heard in Come Around, or the more traditional Gram-mar of Cards And AM Radio, to some one offs, like the Faces-like good time-ish rhythm'n'booze of By The Window, the Bacharachian loungey feel of Open Letter, the hook-laden balladery of Sunshine, or the pocket symphony which Western Tale is, in a kind of a Darlin'/Don't Worry Baby-through-Jeff-Lynne way.
Being described as "one of Sydney's best kept musical secrets", to me, it's exactly what Bryan Estepa turns out to be.
[Released by PopBoomerang 2006]