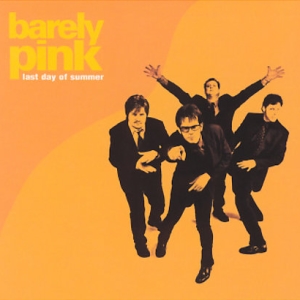 With Brian Merrill's rawer vocal delivery, alongside the band's just as rawkier approach, compared to the usual (power) pop suspects, it works in a way similar to that of their labelmates, The Shazam.
Sometimes, it's straightforward power-pop (Girl In The Crowd, Strongest One), using all the "cheap tricks" to make it stick in the back of your mind, sometimes it's more vintage, kinda Nazzy heavy mod sound (Sixteen's Gone, Mood Meter Maid) and then again, some of them (Do What You Like, Simple Enough) could've easily made the cover of the pop-hook-book, if there ever was one.
Of course, they can get all gentle at times, like with the BIG, harmony-heavy, acoustic ballad Mercury Girl and somewhere midway between the two, is the powered up, moderndaze folk rock jangle of Hurt You Anyless.
Though I haven't had a chance to hear their previous album, after the debut trying to make every listener a Numberonefan (in 1997) my hopes were high and it was worth the wait.
[Released by Not Lame 2003]