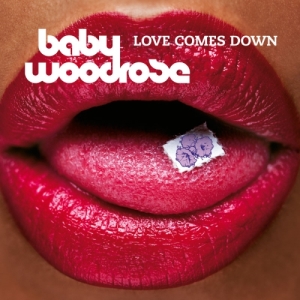 Starting out as "a side project to the psychedelic stoner group", Baby Woodrose has grown to become a main vehicle for making the band's kaleidoscopic, mostly '60s-influenced, and not-so-stoned visions, receptive to a much wider audience, while still managing to make the "stoners" stick around as well.
I'm sure that those in-the-know won't be fooled by the cover that might've been more appropriate for Hot Chocolate, though I'm just as sure that it might as well fool quite a few of the others, turning them on to the hallucinogenic fragrance of the woodrose.
After some introductory mid'60s Kinky riffin' of What Ya Gonna Do?, taken towards the end of the decade down the Motor City way, along with some wailin' blues harp and soulful female background vocals, all within a single song, followed by Found My Way Out, which is easy to compare to their Scandinavian soulmates The Strollers or The Maharajas, while looking down the "watchtower", the first of the highlights comes in the shape of Kitty Galore, sounding like The Sonics breaking free from the "witch's" spell and becoming "dirty old men".
All Over Now is another fuzzy garage mindblower by way of The Chesterfield Kings, and it's kinda too bad that Chemical Buzz is most likely to be compared to The Caesars' Jerk It Out by an average listener, while being an incredible Farfi-sized punk classic in the making on it's own right.
In spite of it's darker mood, the vibrating fuzz tone makes Christine a perfect dancefloor stomper, and while at the moodier side of things, No Other Girl takes the Seedy jangle into a more contemporary context, not unlike the following pair of Lights Are Changing and Growing Younger, with the latter adding some notorious Byrdsy harmonizing. Nobody Knows is what are usually being referred to as psychedelic surf twang, paving way for the lengthy, Eastern-tinged, and just as psychedelically mind expanding closer Love Comes Down.
Not that it's much of news, but something really does "stink" in the land of Danmark, and seems like a smell of woodrose.
[Released by Playground Music Scandinavia 2007]