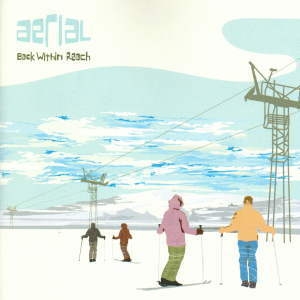 Scottish popsters Aerial burst onto the UK scene in 2000 playing a brand of pop that appealed to both indie kids and power pop fans. They released two four songs EPs on Fantastic Plastic, and then nothing. That is, until earlier this year when this LP (I am not sure if there is a CD version) appeared on the Japanese label Syft Records. It features the two lead tracks from the earlier EPs, Signal and Star Of The Show, plus ten new songs.
The album builds impressively on the promise shown on the EPs, and showcases the band's ability to write both upbeat pop tunes, and slower, more reflective numbers. The sound is very much that of a modern pop band, with no obvious retro stylings, but also one that includes plenty of sublety. None of the songs are buried in layers of guitars, and the emphasis is very much on melody and hooks.
All of the songs have plenty to recommend them and they all sound as though they have been developed over a period of time, with plenty of neat touches – the backing vocals throughout are a particular highlight.
Current favourite tracks include Uh Oh (which features an excellent guitar riff on the verse, and the guitars then drop out on the chorus to great effect), Call Yourself A Friend (which builds from a gentle verse into a louder chorus without overwhelming the melody), Remain The Same (the gentlest song on the album, it is built around a lovely acoustic guitar line backed by some excellent cello work), Tomorrow With You (another of the quieter songs, the verses feature a gentle electric strum combined with cello, and builds for the chorus), Sandcastles (one of the upbeat tracks, it has great energy combined with an excellent melody, and the lead and backing vocals intertwine to great effect on the chorus) and Just Say The Word (another gentle song which is enhanced by cello, tambourine, piano and some excellent backing vocals).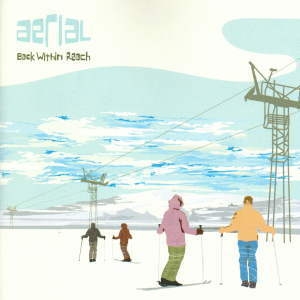 It is an album that is highly recommended to anyone who likes their pop with a modern flavour, but don't want the songs swamped with guitars. It is reputedly limited to 1000 copies on vinyl, but should still be available from both Fantastic Plastic and Action Records .
[Released by Syft Records 2002]