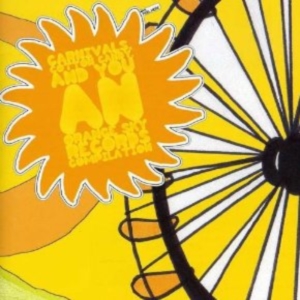 What a LOVEly compilation this is! Bryan MacLean must be proud. First, the record label names itself after one of his songs, and now it goes even further, by using the song's line for the title of this great compilation.
The Sights open with If That's What You Want, a piece of mid'60s BEATleism, interrupted with some Whoish pop-artistic noise, followed with a familiar power-poppin' mode, delivered by The Electromagnetic's Stargazer.
For a moment, things calm down a bit with the laid back, Velvet-tailored sound of The Volta Sound's Hey Babe, not unlike in the closing track by The Terrapin Gun, Postcards From L.A., after which it gets back to the power-pop arranged multiple-vocal harmonizing of Honeyrider's Summer's Almost Gone from the All Systems Go! album, that will take you "sunshine skyway".
The Mojo Filters' Darlings Of The Underground captures that Weller's '60s "heavy soul" vibe, including an instrumental middle eight, sounding like an outtake from the "Peacock suit" session and The Witch Hazel Sound's Music Becomes Vibration is maybe the closest you'll get to the "forever changing" arranging sophistication, full of spaceish Moogy synths and jazzy trumpets, and also adding a drop of the British shoegazing feel to it, minus the noizy stuff.
The Out Crowd deliver a Stones-ish bluesy popsike C'mon Children, taken from their Orange Sky debut Go On, Give A Damn, released earlier this year, appropriately followed with Moroccan's Soul Bot, reminding of the Stoniest of the 'Stones, as if fronted by Sky Saxon.
The Alphabet take the same concept a few years further, into the late'60s / early'70s, adding some C&W shades, pretty much like The Beachwood Sparks do it these days, and The Volta Sound member, Matt Cassidy, gives us the Phantom Picture Taker as New Planet Trampoline, comin' out something like the early 'Floyd doin' the Pretties Baron Saturday.
Even though there are no obvious Love-influences among the songs included here, you just gotta LOVE the "orange"-coloured, sixteez-inspired soundz on this disc.
[Released by Orange Sky 2003]