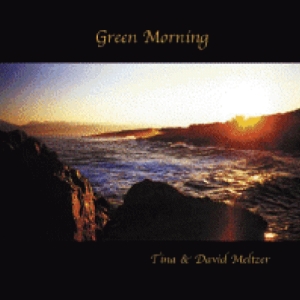 After two equally fine folk-psych releases on the Vanguard label in 1967 (as Serpent Power) and 1969, here's another bunch of '69 recordings rescued from the vaults after thirty years.
Like it's too distant predecessor, Poet Song, Green Mornings also combines a coupla poetic spoken-word numbers with some great, kinda melancholic, sometimes even spooky sounding, slightly-delic folk songs.
Don't let yourself be mislead by the opening track Heavenly City, because it's rootsy country feel is followed by the mentioned moody, in places eastern- influenced, electrifying folk sounds of Let The Door Stay Open, and you'll experience the same with Child Ballad and The Angel.
Like most of the folkies, who hadn't gone heavy by the end of the decade, the Meltzers also did some sound-exploring of the "olde English" tradition, as heard in Let The Light In or the title song, which connects two cultures by flowing into another American country tune.
Besides the Drake-ish (from a female perspective, of course) Keep On Lovin' and the mediteranian-flavoured The Garden, there's also the more upbeat Hungry, sounding like a folky cover of some of The Raiders' frat rockers (and it's not just because of the title).
I'm not sure why Columbia passed on releasing this, but considering the trends at the time, they could've had a winner.
[Released by RD 2001]