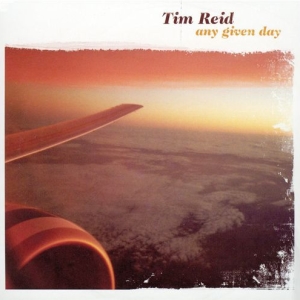 Finally, the day has come for Tim Reid to prove what was already suggested on his '98 CD EP and sporadic compilation appearances, which is pure pop brilliance in the silent-is-the-new-loud vein.
Though his folky Beatlisms may be judged as derivative, you just can't resist the stripped-down, mostly acoustic, heartfelt delivery, balancing between the latterdaze and solo John'n'Paul melodic stylings, occasionally filtered through the "crowdy" ears of Neil Finn, like heard in tracks like Two Left Feet or World That's Made For Two.
The album's title track or Love With You wouldn't seem out of place among Macca's acoustic White Album stuff and therefore, on any of his solo albums, while for instance He's Counting Days is kinda showing off Lennon's gentle side, also adding some almost-spiritual feel, as well as some Bacharachian-horns decoration.
As a synopsis of "any given day", and especially this one, listening to We All Need kinda mixes my feelings while trying to figure out if it's more John or Paul coming through, or maybe it's a perfect example of an imaginary REAL collaboration?
Anyway, when it comes to Beatles reminiscings, I'd take this one on "any given day"!
[Released by Pop Boomerang 2003]