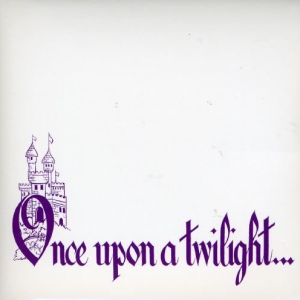 Being hailed as one of THE genre defining albums of its era, usually goes with it being (mostly) ignored at the time of its release, and The Twilights' 1968 popsike masterpiece from down-under is no exception to this.
After the band's trip to London (November 1966-February 1967) causing a musical trip on it's own right, the following singles, as well as their sophomore long-playing effort, saw the transition from the initial mid'60s r'n'beat to the more adventurous kaleidoscope of sounds.
Ranging from the variety of McCartney-like melodies, wrapped in all kinds of coatings, such as an occasional Toontown, Vaudeville or Dixie vibe in the opening title tune, a Spector-cular potential of Stop The World For A Day, the Move-ing melody of the baroque-pop tune Mr. Nice (I wonder if Roy Wood had heard this one before writing Curly?), or the Monkees-reminiscent acoustic ballad Bessemae.
Through another, more upbeat, Monkee-business of Found To Be Thrown Away, an Eastern-influenced Debendra, some more Beatlisms of the fuzzy rocker Take Action and "the benefit of Mr. Lennon" called Paternosta Row, to the quirkier side of Britsike, as heard in the Bee Gees-like What A Silly Thing To Do, or the acid flavoured Blue Roundabout, sounding not unlike Blossom Toes.
Featuring both the album's stereo and mono versions, and making it "twice upon a Twilight", this re-release is just another proof good enough to explain it's inclusion among Mojo magazine's Great Unheralded World Psych albums.
[Released by Aztec Music 2006]