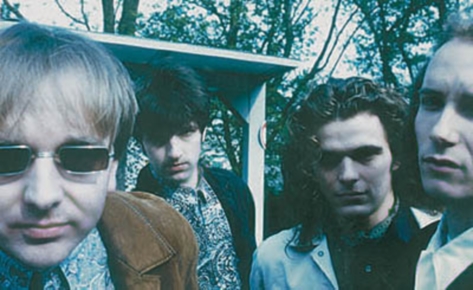 The activity of envoking the spirits of the sixth decade, causes some pretty contrary reactions these days like "senseless retro-purism" on one side or "authentic recreating of the '60s sound".
On the other. The concept of POPISM represent the thesis where this kind of total devotion (melodic/harmonic/productional/technical/visual …) is nothing but a second chance offer to all of those who are not old enough to have experienced the loving decade first handedly.
So, if you belong to the group of people who prefer the exact time from which the music comes to the music itself then The Heartbeats definitely aren't for you, but if you're from the more tolerate, moptopped side, this record will surely become a common part of your everyday life.
There's another, more physical dimension to this album that contributes to the atmosphere of the times in question, and it's the exclusive vinyl version. As a dominating influence, though it may be an unconscient sublime result of different latent influences, is the sound of The Knickerbockers with their primeval power-pop from the mid-'60s, but still in classic beat music-context with characteristic vocal harmonies.
One of the so called original (early) Beatle-plagiarisms (in the most positive sense) is From My Window, there's also a dramatic post-Friday Easybeats arrangement of Face The End and a danceable Spencer Davis/Los Bravos rhythm carries the song called It's Gonna Work Out Fine and one of the album highlights is a Yardbirds/Harrison tribute (Don't Leave Me) Sad.
Though the band springs from Germany, all the lyrics are in English and you get them in a perfect interpretation by the history/English teacher, Harry Vogel, so the chance to make up the years on the shores of Mersey or in the Carnaby street is complete in all aspects!
[Released by Fourtune 2001]