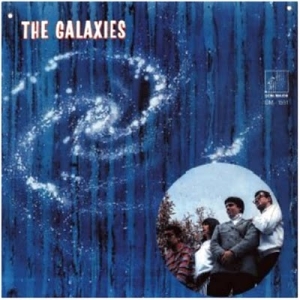 We're lucky enough to have the good folks at the Misty Lane label, who keep sharing their transglobal beat-researches with us. This time around, the exotic Brazilian sixteez beat scene is where it's at.
The Galaxies had an international line up, consisting of an American girl, an Englishman and two Brazilians, resulting with just as internationally flavored sound that could've come from anywhere. What you'll find here is a selection from their 1968 album, with two originals and a coupla covers that sometime work and sometime don't.
Good examples of the latter are the two Love-songs, Orange Skies, which gets a female vocal treatment, bringing out the latino-jazzy feel that has always been hidden somewhere inside of the song, and then, there's the rendition of Que Vida, adding nothing special to the original.
Of course, The Yardbirds' version of I'm Not Talking is pretty hard to match, but The Galaxies introduce us to a kinda mellower take, with some boy/girl vocals, but still sticking to the fuzzy guitar sound, while a nice surprise comes in the shape of Keith's 1967 debut single Ain't Gonna Lie, which would've fitted well under "the turtle" cover, and here it comes in a Mersey-styled, Meek-y production.
It's a pity that they hadn't given some more space to the originals, cuz the fuzzy/folky beat of the title song and the lo-fi rubber-soulful Linda Lee are what this is really all about … to me, at least.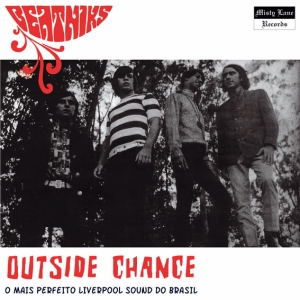 The Beatniks hadn't cared too much for originals either. Their take on Gianni Morandi's musical tribute to everybody's heroes, "simply" called Era um rapaz que como eu amava os Beatles e os Rolling Stones (?!), is a pretty decent sounding folk-rocking tune.
In social circumstances that surrounded the Beatniks at the moment, it might as well be considered as close to a serious protest-song as possible. Though the whole record is equally raw sounding, it's the closing Alligator Hat where the fuzz starts to buzz the hell out of you.
The rest of it is filled with some treably-sounding, but very well sung covers, offering a wide range of choices from Cliff & The Shadows and The Searchers, through The Kinks (all sung in Spanish!) to the Otis-like, soulful Gloria and Hendrix's Fire (in English).
[Released by Misty Lane 2002]