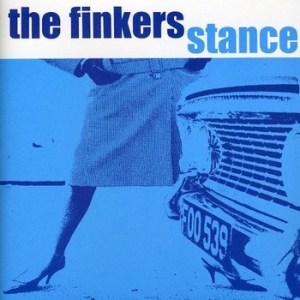 After two albums and a coupla singles of garage power-pop extravaganza, the "pop boomerang" gets back with another Finkers' release, mostly remaining "under the light of the Big Star".
The opening track Drugs & Jesus is a Chris Bell-tribute, takin' you right out "in the street", and it's followed with the cover of Break The Ice, a song written by the fellow Big Star devotee from Memphis, Stephen Burns, that could be found on The Scruffs' eponymous debut from 1977.
My personal fave is Lights For Angela, made of all the essential ingredients that comprise the Chilton/Bell works, like the irresistible melody, Beatley harmonies, crunchy power-chords and the Byrdsy jangle, Sweet November is a ballad with an overall feel that's not too far from No.1 record's acoustic stuff, interrupted with the punky little headbanger Night Time Fun, before it gets back into the line with Cryin' Out, a kind of a song that the early Stones' fans would love to hear from them these days.
Just a bit too late for the inclusion on the recent Japanese Finkers' compilation of the same title, this set is sure to provide a "whole lotta fun" !!!
[Released by Popboomerang 2003]