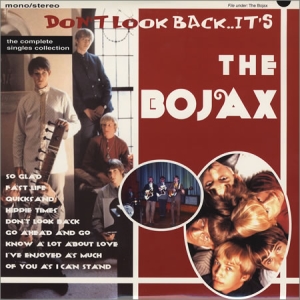 – The Complete Singles Collection –
One of the stars of Back From The Grave series, with the Animals-doing-the-Kinky-rifferama-with-a-touch-of-Dylan tune Go Ahead And Go, finally get their own long overdue collection of all the singles sides… and a bit more.
The sunny side of the above mentioned tune, coming from their '67 debut single, was another mid'60s UK r'n'beat boom influenced number with a cool title Hippy Times, after which they continued with Fast Life sounding kinda like a hysterical Spencer Davis Group (with Rudy Wyatt, of another bunch of local garage-beatsters, The Wyld, writing and producing), backed with Don't Look Back, one of the finest "remain-ders" of the mid'60s era.
By the time of the final single, they were cooling it down a bit, borrowing the arrangement from Them's Baby Blue cover for their own folk rocking jangle of I've Enjoyed As Much Of You As I Can Stand, paired with So Glad, a great piece of blue-eyed soul, done not unlike the masters of the subgenre, The Wildweeds.
As a bonus, you also get two more Bojax-related items, in the shape of The Wyld's Zombified take on Know A Lot About Love, featuring the lead vocals of The Bojax's Bobby Holliday, as well as the post Bojax-band William Goat 1970 recording, changing their sound along with the times, and delivering a frantic MC-fine tune called Quicksand.
[Released by Misty Lane 2004]