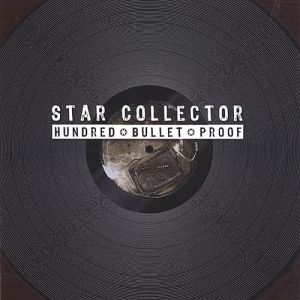 Just like with their 2003 effort Flash Arrows And The Money Shot, this Canadian bunch continue to "collect stars" flying the mid-to-end-'60s-to-early-'70s skies in a most contemporary way, combining the melodic with the crunchy approach.
The opening title track is exactly what it's title suggests, with rawking little riff that kicks right into your "faces", though it might sound just as "humble" too, and by the time they get to Play A New Song, it's actually the same formula that they resort to.
Sure enough, there's quite a few of them being more correspondent to the classic power-pop genre, such as The Evil Room, Talking To Myself or The Flame Juggler, while still sticking to the just as rawking type of delivery, and they also tend to make some Beautiful Noise, being an appropriate accompaniment to the front man Vic Wayne's Liam Gallagher-like photo on the back-cover, while some of you might be Thrilled, I'm Sure that "star collecting" can get downright folky too.
One thing's for sure here though, like it or not, this IS another "collector's item".
[Released by Clockwise 2006]