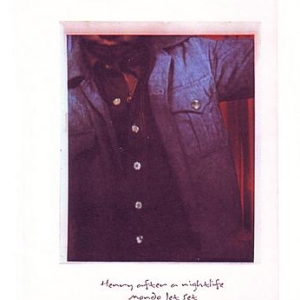 While listening to most of the tunes here, I caught myself "gazing" at the long gone shoegazing legacy of Ride, Pale Saints, Lush, My Bloody Valentine and the like, which, even though it doesn't happen to be my cup of tea anymore, kinda brings back teenage memories.
The fact that it recalls the above mentioned bands' most memorable moments, along with all the dreamy Blunstoned vocals, Byrdsy jangle and other different kinds of B-bands influences, all mostly hidden behind the wall of indie noise, just makes the experience even more emotional.
Funnily enough, the two of my fave tunes are actually the ones that seem to steal away from the concept a bit, with Siren Song sounding pretty much like The Lilys, another ex-shoegazing-bunch-turned-Kinky-min'60s-beat, while the slightlydelic Disco, in spite of it's misleading title, finds them somewhere between the two.
Oh, and the band name also reminds me of one of my favourite '80s bands, which would be Paul Bevoir's Jet Set, so it all seems like a big box of great memories.
[Released by Pink Hedgehog 2006]